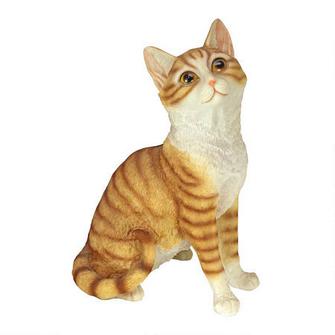 From The Acorn Hollow Garden Statuary Collection

Who could resist the wide, cats' eye draw of this adorable tabby cat statue with her playful, mischievous gaze and just a hint of naughty mischief? Our charming feline sculpture is all cuddly cuteness cast in quality designer resin and hand painted from kitten paws to classic pet pose. This feline figurine is another friendly garden animal statue from Design Toscano.

Width: 18 cm Depth: 13 cm Height: 24cm
Weight: 0.5kg
7"Wx5"Dx9½"H. 1 lb.