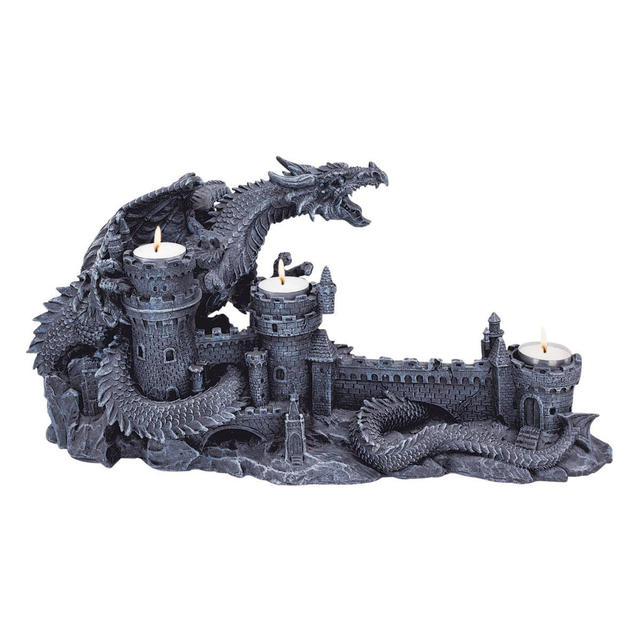 Candlelit shadows showcase this masterful medieval castle sculpt.
Each brick, stone and turret cresting is displayed with medieval drama in this ingeniously designed sculpture. Artist Gary Chang's masterful dragon shows his wrath as he unfurls his spiny tail from drawbridge to moat in this quality designer resin sculpt. Our Toscano exclusive is mesmerizing as a work of decorative art alone, even more so when illuminated by your tea lights. Do not leave lit candles unattended.
By artist Gary Chang.